Projects Now Casting
The casting process for theatre and film/TV varies greatly. Most theatre productions hold open calls, while these have historically been held in-person, the self-tape (which reigned during the height of the pandemic) remains the current initial form of audition. The turnaround time for callbacks can extend several weeks for theatrical productions, but this depends on the type of role that needs to be filled as well as how extensive the casting call is.
Casting film/TV rarely involves open calls. The self-tape trend has stuck around for this subset, both with auditions and callbacks. Even sessions with producers are sometimes conducted online. The turnaround time for TV casting tends to be quick, sometimes as fast as 1-2 days. Film casting can also be speedy, especially for supporting roles and supporting lead roles.
All aspiring actors are always (or should be) on the lookout for casting opportunities. As the saying goes, there's no time like the present. Jumping at the chance to get in front of casting directors at just the right time could make all the difference in a burgeoning actor's career.
How Easy is it to Find Projects Now Casting?
Every type of acting has casting opportunities – the key is to find the projects that are right for you and your goals.. Lucky for you, Up-To-Date Actor has plenty of casting resources for actors to help discover projects currently casting.
Projects Now Casting Database - How it Works
The Up-To-Date Actor's database of Projects Now Casting is a nationwide compilation of film, television, web series, talk & variety shows, theater productions, and more that are currently casting, in production, and/or in development. The database allows users to filter projects that are currently in production, and listings that pertain to their main market (NYC, LA, Atlanta, etc.). For example, aspiring film actors can choose to only view film projects that are going into production in a certain month and/or year.
Our listings include key details such as the film's name, location (city + state), casting company, and staff member names. The Projects Now Casting database includes projects all across the United States and Canada. Whether actors are based out of Georgia, Nebraska, or Washington D.C., they'll be able to find casting opportunities that meet their criteria.
Why Use Up-To-Date Actor's Database?
The Up-To-Date Actor is the only service that allows you to discover projects that are a fit with your skills and demographics and add them to a list of targets. A great feature of the Projects Now Casting database is the ability to add projects that actors and performers feel are a good match to their targets. Once a project is added to your targets, you will receive notifications of any important updates, changes to casting info & status, and any networking opportunities. Let the Up-To-Date Actor help you research smarter and be more informed.
Our database allows you to search for the casting projects near you. This becomes a tool to leverage new opportunities that may elevate your acting career.
The Up-To-Date Actor offers a list of union projects currently casting nationwide, including current casting status (casting, shooting, on-hiatus, TBA, etc.), principal casting, casting for extras, production keywords, production location (city & state), union affiliation, any upcoming networking event with casting staff, and public audition opportunities.
The filters let users refine their search and locate projects that are filming, shooting, or in production in their area, as well as according to their unique skills, and demographics. For a full list of the filter options, click on the filters tab to view all options.
The Up-To-Date actor offers online tutorials and workshops that cater to the needs of aspiring actors around the U.S. We welcome you to sign up for our free trial today and discover what the world of opportunity that lies ahead for casting.
*** This compilation is not an audition listing, an audition posting, or a request for submissions. It is a marketing tool designed for informational use only. The list is comprised from public information, crowd sourcing, and frequent calls to casting companies. Up-To-Date Theatricals cannot guarantee the accuracy of this information. ***
Feature Our Features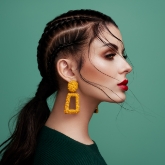 Features

Public

Free Trial

Paid

Entertainment industry contacts

4,000+ companies (USA & Canada)
check_circle
check_circle
check_circle
19,000+ industry professionals
check_circle
check_circle
check_circle
Submission Preferences
check_circle
check_circle
check_circle
Applicable industry news articles
check_circle
check_circle
check_circle
Projects Now Casting
close
check_circle
check_circle
Casting Info for Projects
close
check_circle
check_circle
Public Theatre Auditions
close
check_circle
check_circle
Filter & Find
close
check_circle
check_circle
Networking schedules
close
check_circle
check_circle
Target Staff Members, Companies, and Projects
close
check_circle
check_circle

Contact Info

Website
check_circle
check_circle
check_circle
Social Media handles
check_circle
check_circle
check_circle
Phone
close
check_circle
check_circle
Fax
close
check_circle
check_circle
Addresses
close
close
check_circle
Emails
close
close
check_circle

Resources

Blog
check_circle
check_circle
check_circle
Video Tutorials
check_circle
check_circle
check_circle
Previously Recorded Workshops
close
Limited
check_circle
Weekly Industry Insight Email
Newsletter sign up
check_circle
check_circle

Notifications

updates to your targets
close
check_circle
check_circle
new projects
close
check_circle
check_circle
theatre auditions in your area
close
check_circle
check_circle

Logs & Reports

Audition/Meeting Logs
close
check_circle
check_circle
Audition/Meeting Reports
close
check_circle
check_circle
Income/Deduction Logs
close
check_circle
check_circle
Itemized Income/Deduction PDF Report
close
check_circle
check_circle
Weekly Industry Insight Email
close
check_circle
check_circle

Pricing

1-Month Free Trial

Paid Subscription

no credit card required
Monthly, Bi-Annual, and Annual plans starting at $10.83/mo
Sign up
Learn More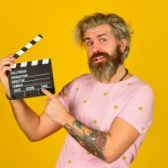 Create an account to unlock thousands of contacts & casting projects, define specific goals, organize your career, take control of your finances, & revolutionize the way you interact with the industry!