About Our Talent Agency Database
Gaining access to the most sought-after talent agencies across the country is easy with Up-To-Date Actor. Aspiring actors and artists use our database to connect with agencies, managers, casting directors, and more.
Up-To-Date Actor is an online tool for those in the performing arts industry to keep track of everything related to the business of being a working actor. Log auditions, develop contact lists, and even document tax information all in one place. We are what you need to launch or continue a successful performing career. Our talent agency database is just one of the many ways we can help take your career to the next level.
Why Our Talent Agency List is the Best In the Industry
The Up-To-Date Actor's database of talent agencies is the most thorough and complete list of entry-level to top-tier agencies in the country. We are the only company that actively calls to update and maintain our list of contacts.* These agencies connect with working actors and professional performers to elevate their careers through meaningful work. When you sign up for an account with Up-To-Date Actor, you will:
Gain access to the most comprehensive list of up-to-date talent agencies accepting new talent.
Find out who is seeking new talent, what current talent agencies are looking for, and which ones may be a good fit for your goals.
Discover who may be looking for your specific talent.
Understand your demographics and skills. Attract the right representation based on your type.
Access to talent agency company details, including contact information, staff, each agency's submission preferences, information about upcoming networking events, and more. You will also be able to save each company in your target list so you can revisit your favorites and note what did or didn't resonate with you.
Spend less time blindly searching online for representation. Instead, this list will provide you with only the best, most reputable sources so you can reallocate your energy towards your craft.
... and more!
How Our Database of Talent Agencies Can Help You as a Professional Performer
It can be difficult to obtain representation as an actor but finding the right representation can be equally tricky. Don't leave it up to chance. Instead, work with the Up-To-Date Actor. Our database of talent agencies will provide you with everything you need to stay successfully working in this industry, and our helpful career-building resources can help you navigate everything from seeking representation to filing taxes.
Our system is designed to help whether you're looking to jumpstart your career or expand your current network. Musicians, actors, and other performing artists utilize Up-To-Date Actor's talent agency database to further their careers. It's time for you to be next.
Why Choose Up-To-Date Actor?
Whether you are new to the entertainment industry or are looking for resources that will make it easier for you to navigate, Up-To-Date Actor can help. Our system is designed to help professional performing artists thrive in the industry. We make it easy and accessible for performers to get access to the tools they need, stay organized, and respond to casting calls in a timely manner.  Use our comprehensive database of talent agencies, casting directors, talent managers, and theater companies and you'll have everything you need all in one place.
Take control of your acting career and sign up for a free trial today.
Feature Our Features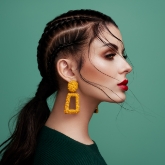 Features

Public

Free Trial

Paid

Entertainment industry contacts

4,000+ companies (USA & Canada)
check_circle
check_circle
check_circle
19,000+ industry professionals
check_circle
check_circle
check_circle
Submission Preferences
check_circle
check_circle
check_circle
Applicable industry news articles
check_circle
check_circle
check_circle
Projects Now Casting
close
check_circle
check_circle
Casting Info for Projects
close
check_circle
check_circle
Public Theatre Auditions
close
check_circle
check_circle
Filter & Find
close
check_circle
check_circle
Networking schedules
close
check_circle
check_circle
Target Staff Members, Companies, and Projects
close
check_circle
check_circle

Contact Info

Website
check_circle
check_circle
check_circle
Social Media handles
check_circle
check_circle
check_circle
Phone
close
check_circle
check_circle
Fax
close
check_circle
check_circle
Addresses
close
close
check_circle
Emails
close
close
check_circle

Resources

Blog
check_circle
check_circle
check_circle
Video Tutorials
check_circle
check_circle
check_circle
Previously Recorded Workshops
close
Limited
check_circle
Weekly Industry Insight Email
Newsletter sign up
check_circle
check_circle

Notifications

updates to your targets
close
check_circle
check_circle
new projects
close
check_circle
check_circle
theatre auditions in your area
close
check_circle
check_circle

Logs & Reports

Audition/Meeting Logs
close
check_circle
check_circle
Audition/Meeting Reports
close
check_circle
check_circle
Income/Deduction Logs
close
check_circle
check_circle
Itemized Income/Deduction PDF Report
close
check_circle
check_circle
Weekly Industry Insight Email
close
check_circle
check_circle

Pricing

1-Month Free Trial

Paid Subscription

no credit card required
Monthly, Bi-Annual, and Annual plans starting at $10.83/mo
Sign up
Learn More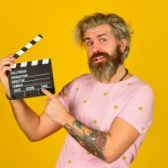 * We at the Up-To-Date Actor cannot guarantee 100% accuracy do to the fluid and secretive nature of the industry. We continuously update our database to the best of our abilities using phone calls, emails, and information made public online.
Create an account to unlock thousands of contacts & casting projects, define specific goals, organize your career, take control of your finances, & revolutionize the way you interact with the industry!