About Our Casting Director Database
Even before seeking representation, introducing your talent to casting directors is a door opening first step. Whether you send a self-submission for a specific project, meet them at a networking seminar or meet them at an audition, doing your research is an important aspect of creating a successful first impression. Knowing who they are and what areas they specialize in before you walk into the room (or Zoom) is essential.
The Up-To-Date Actor's casting director database can help. We've curated a specialized list of casting directors who are well-known throughout the industry. Our goal is to help you find the opportunities you need to succeed. Start browsing our casting director database today and connect with casting directors who are working on projects that are a fit for your unique skills and type.
Why Our Casting Director List is the Best In the Industry
Casting directors are tasked with finding the right talent for specific roles in theater productions, film, and TV. They work closely with directors, script writers, and producers to identify what the team is looking for and then hold casting calls/auditions to find performers that fit. While producers and directors have the final say in who gets cast in their production, it is up to the casting director to facilitate the overall coordination of a casting project.
At the Up-To-Date Actor, our database of reputable casting directors is one of the most comprehensive and current in the industry. Several reasons professional actors choose our casting director list over others is because they can:
Easily identify casting directors who are currently working on projects you are right for and learn how to best contact and connect.
Maximize efficiency by using our filters to find exactly what you are looking for. Filter casting directors who cast in your preferred field, are looking for talent now or will be attending networking events nearby.
Enjoy peace of mind knowing our database has the most accurate and up-to-date information**. As an actor, you can even choose to get alerts when casting notices or new contact information is added to profiles you follow. Read more about adding targets on the Up-To-Date Actor.
Customize a contact list filled with the talent agencies, managers, casting directors, theaters, and acting schools that serve your specific talent. You can also add to your own list of contacts here, allowing you to access everything in one convenient place.
How Our Database of Casting Directors Can Help You as a Professional
Actors who have been in the industry long enough know the importance of building strong connections with casting directors. This business has a lot to do with who you know, and we want to help you get to know the right people! Don't let yourself miss an opportunity to connect with influential casting directors. Sign up for an Up-To-Date Actor account to stay in the loop about projects that are currently casting and upcoming networking events.
Why Choose Up-To-Date Actor?
If you are a performer looking for a career management tool and a database of reputable industry contacts all in one, Up-To-Date Actor is it. Log your auditions, keep track of your finances, and stay organized all in one convenient place.
Take control of your acting career and sign up for a free trial today.
Feature Our Features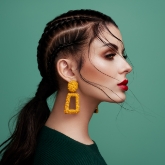 Features

Public

Free Trial

Paid

Entertainment industry contacts

4,000+ companies (USA & Canada)
check_circle
check_circle
check_circle
19,000+ industry professionals
check_circle
check_circle
check_circle
Submission Preferences
check_circle
check_circle
check_circle
Applicable industry news articles
check_circle
check_circle
check_circle
Projects Now Casting
close
check_circle
check_circle
Casting Info for Projects
close
check_circle
check_circle
Public Theatre Auditions
close
check_circle
check_circle
Filter & Find
close
check_circle
check_circle
Networking schedules
close
check_circle
check_circle
Target Staff Members, Companies, and Projects
close
check_circle
check_circle

Contact Info

Website
check_circle
check_circle
check_circle
Social Media handles
check_circle
check_circle
check_circle
Phone
close
check_circle
check_circle
Fax
close
check_circle
check_circle
Addresses
close
close
check_circle
Emails
close
close
check_circle

Resources

Blog
check_circle
check_circle
check_circle
Video Tutorials
check_circle
check_circle
check_circle
Previously Recorded Workshops
close
Limited
check_circle
Weekly Industry Insight Email
Newsletter sign up
check_circle
check_circle

Notifications

updates to your targets
close
check_circle
check_circle
new projects
close
check_circle
check_circle
theatre auditions in your area
close
check_circle
check_circle

Logs & Reports

Audition/Meeting Logs
close
check_circle
check_circle
Audition/Meeting Reports
close
check_circle
check_circle
Income/Deduction Logs
close
check_circle
check_circle
Itemized Income/Deduction PDF Report
close
check_circle
check_circle
Weekly Industry Insight Email
close
check_circle
check_circle

Pricing

1-Month Free Trial

Paid Subscription

no credit card required
Monthly, Bi-Annual, and Annual plans starting at $10.83/mo
Sign up
Learn More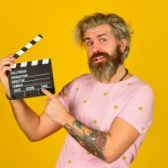 * We at the Up-To-Date Actor cannot guarantee 100% accuracy do to the fluid and secretive nature of the industry. We continuously update our database to the best of our abilities using phone calls, emails, and information made public online.
Create an account to unlock thousands of contacts & casting projects, define specific goals, organize your career, take control of your finances, & revolutionize the way you interact with the industry!