About Our Talent Manager Database
Actors and performing artists need career management tools to keep their auditions, prospects, and gigs in check. It can be a challenge to stay on top of contacts, appointments, casting calls, and upcoming networking opportunities. That's where Up-To-Date Actor's Talent Manager Database comes in. This tool will not only provide you with an extensive list of relevant industry contacts (including talent managers, talent agencies, casting directors, acting schools, and more), but it will also help you stay organized so you're ready when it's time for your big break.
When you sign up as a member with Up-To-Date Actor, you'll get access to all the career-building tools you need as an actor in one place. This includes an audition log, a contact list, information from various industries, and a history of your own activity within the site. Use this talent manager database to connect with people in the industry looking to utilize your specific talent!
Why Our Talent Manager List is the Best In the Industry
Up-To-Date Actor's talent manager database provides actors and performing artists with a comprehensive list of talent managers who are looking for talent across many different areas. Talent managers are critical to the success of a working actor. They oversee actors' professional lives from a holistic perspective by offering career advice, help procure auditions, managing appointments, and even helping actors navigate finances.
We are dedicated to maintaining an updated database of talent managers so actors around the country have access to the best representation possible. Up-To-Date Actor cross-references the talent managers we put on our list to verify that they are the best of the best. Additional reasons to consider using our talent manager database include:
Actors can find talent managers who work with their specific talent and reach out to them for possible partnerships.
The Up-To-Date Actor is the only company that actively calls and emails contacts to update our database.*
Users can save each contact that catches their interest to a contact list to revisit at any time. You'll be the first to know whenever your targeted talent managers update their contact information, begin seeking new talent, or announce a networking event in your area!
Actors can upload their own contacts into a private list that is both convenient and comprehensive for an all-in-one dashboard.
Users will save time by finding all the information they need in one convenient location. This allows them to focus on honing their craft instead of wasting time searching for representation from multiple outdated and incomplete sources.
Actors will develop a better understanding of their skills and strengths, which could help them search for representation more intelligently.
How Our Database of Talent Managers Can Help You as a Professional
As a working actor, it can be hard finding a talent manager who understands your exact wants and needs. Signing up for an account with Up-To-Date Actor makes it easy to access all the career management tools necessary to catapult you to success. Our extensive database and resources will give you the tools needed to build a representation team that could help you achieve success as a working actor.
Don't leave the fate of your career up to chance. Use Up-To-Date Actor's Talent Manager database to put yourself in the room where magic happens.
Why Choose Up-To-Date Actor?
Regardless of whether you are just starting out with your acting career or have years of experience in the industry, Up-To-Date Actor is here to provide the resources you need to succeed. We want you to have every chance to book a job and land a role. Log auditions, take notes, and keep your skills in tip top shape with Up-To-Date Actor by your side.
Take control of your acting career and sign up for a free trial today.
Feature Our Features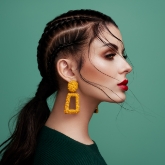 Features

Public

Free Trial

Paid

Entertainment industry contacts

4,000+ companies (USA & Canada)
check_circle
check_circle
check_circle
19,000+ industry professionals
check_circle
check_circle
check_circle
Submission Preferences
check_circle
check_circle
check_circle
Applicable industry news articles
check_circle
check_circle
check_circle
Projects Now Casting
close
check_circle
check_circle
Casting Info for Projects
close
check_circle
check_circle
Public Theatre Auditions
close
check_circle
check_circle
Filter & Find
close
check_circle
check_circle
Networking schedules
close
check_circle
check_circle
Target Staff Members, Companies, and Projects
close
check_circle
check_circle

Contact Info

Website
check_circle
check_circle
check_circle
Social Media handles
check_circle
check_circle
check_circle
Phone
close
check_circle
check_circle
Fax
close
check_circle
check_circle
Addresses
close
close
check_circle
Emails
close
close
check_circle

Resources

Blog
check_circle
check_circle
check_circle
Video Tutorials
check_circle
check_circle
check_circle
Previously Recorded Workshops
close
Limited
check_circle
Weekly Industry Insight Email
Newsletter sign up
check_circle
check_circle

Notifications

updates to your targets
close
check_circle
check_circle
new projects
close
check_circle
check_circle
theatre auditions in your area
close
check_circle
check_circle

Logs & Reports

Audition/Meeting Logs
close
check_circle
check_circle
Audition/Meeting Reports
close
check_circle
check_circle
Income/Deduction Logs
close
check_circle
check_circle
Itemized Income/Deduction PDF Report
close
check_circle
check_circle
Weekly Industry Insight Email
close
check_circle
check_circle

Pricing

1-Month Free Trial

Paid Subscription

no credit card required
Monthly, Bi-Annual, and Annual plans starting at $10.83/mo
Sign up
Learn More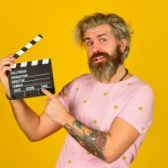 * We at the Up-To-Date Actor cannot guarantee 100% accuracy do to the fluid and secretive nature of the industry. We continuously update our database to the best of our abilities using phone calls, emails, and information made public online.
Create an account to unlock thousands of contacts & casting projects, define specific goals, organize your career, take control of your finances, & revolutionize the way you interact with the industry!