About Our Regional Theatre Companies Database
With thousands of regional theatre productions produced across the country each year, it can be overwhelming to break into this industry, especially if you are not currently in a major market or just graduated from a theatre college or conservatory. The Up-To-Date Actor makes it easy for you to find regional theatre productions that you are right for in your local market as well as nationwide. Our database helps you narrow down the vast pool that is the world of theatre companies so you can find the ones that are producing shows for which you will be a good fit. The tools we provide will help you learn about new productions before auditions are even posted so you can stay ahead of the curve and gain a competitive edge. Our database is for everyone, beginners and seasoned actors alike. Those who are new to the business may find work at a regional theatre company that's close to home where they'll be a local hire. Others who have been in the industry for years and may be more willing to travel could expand their reach and look beyond their current location. Whatever your needs and capacity, the Up-To-Date Actor's Theatre Company Database is here to support you.
Understanding Theatre Companies
Every theatre company has its own unique specifications as for how they announce and cast an upcoming production. Unlike Film & TV, regional theatre companies are often more receptive to direct submissions from new talent. With a wide ranging pay scale, regional theatre can provide budding talent with ample opportunities to gain experience and credits prior to making a move to a major market such as New York, Los Angeles, Atlanta, or Chicago. As always, the more specific you are with your type and the better understanding you have of the roles you are right for, the greater success you will have from your submissions and auditions.
Benefits of Using Our List of Theatre Companies
Looking to connect with theatre companies that are offering roles similar to what you are looking for? Explore The Up-To-Date Actor's database of theatre companies today. Just some of the benefits you'll get include:
Access to a comprehensive list of all professional Regional and Summer Theatres all working on an Actors Equity (AEA) contract.
The opportunity to discover productions of plays that fit your acting profile to maximize your chance of success.
The ability to filter by region to narrow down theatres within your geographical range, or search nationwide if distance is no obstacle!
A unique feature that lets you
A unique feature that lets you add theatre companies to your targets and get notifications when they announce new productions and audition opportunities.
A tool that will open up a world of possibilities and opportunities to kickstart your career.
… and more!
How Our Database of Theatre Companies Can Help
The Up-To-Date Actor can help you locate specific theatre companies by either what plays/musicals are included in their upcoming season, who has an upcoming audition, what contract level they work on, location, and more. Knowing the right theatre companies to get in touch with can make a big difference when it comes to securing new opportunities. The same theatre may hire one actor to perform in various shows and programs, giving you access to more stable work opportunities and allowing you to expand your career. With our database of theatre companies, you can also gain access to a contact list that will not be easy to find on your own.
Already have a list of plays and musicals that you are a perfect fit for as well as playwrights that write for your unique talent? Target these plays, musicals, and playwrights and create your own personal hit list.
Why Choose The Up-To-Date Actor?
The Up-To-Date Actor has a longstanding history of providing working actors with the tools they need to manage their acting careers. We offer a database of talent managers and agencies as well as casting directors, theatre companies, and more. This lets actors not only discover a world of opportunity but also take advantage of everything that comes their way quickly and professionally. Use the calendar and logbook features to keep track of upcoming events and appointments, define your goals and keep track of the direction your career is moving in. Up-to-Date Actor presents all actors and performers with a user-friendly and effective tool to navigate their way through the entertainment industry and stay on top of their careers.
Take control of your acting career and discover new regional theater companies when you sign up for a membership with UTDA today!
Feature Our Features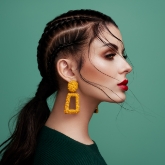 Features

Public

Free Trial

Paid

Entertainment industry contacts

4,000+ companies (USA & Canada)
check_circle
check_circle
check_circle
19,000+ industry professionals
check_circle
check_circle
check_circle
Submission Preferences
check_circle
check_circle
check_circle
Applicable industry news articles
check_circle
check_circle
check_circle
Projects Now Casting
close
check_circle
check_circle
Casting Info for Projects
close
check_circle
check_circle
Public Theatre Auditions
close
check_circle
check_circle
Filter & Find
close
check_circle
check_circle
Networking schedules
close
check_circle
check_circle
Target Staff Members, Companies, and Projects
close
check_circle
check_circle

Contact Info

Website
check_circle
check_circle
check_circle
Social Media handles
check_circle
check_circle
check_circle
Phone
close
check_circle
check_circle
Fax
close
check_circle
check_circle
Addresses
close
close
check_circle
Emails
close
close
check_circle

Resources

Blog
check_circle
check_circle
check_circle
Video Tutorials
check_circle
check_circle
check_circle
Previously Recorded Workshops
close
Limited
check_circle
Weekly Industry Insight Email
Newsletter sign up
check_circle
check_circle

Notifications

updates to your targets
close
check_circle
check_circle
new projects
close
check_circle
check_circle
theatre auditions in your area
close
check_circle
check_circle

Logs & Reports

Audition/Meeting Logs
close
check_circle
check_circle
Audition/Meeting Reports
close
check_circle
check_circle
Income/Deduction Logs
close
check_circle
check_circle
Itemized Income/Deduction PDF Report
close
check_circle
check_circle
Weekly Industry Insight Email
close
check_circle
check_circle

Pricing

1-Month Free Trial

Paid Subscription

no credit card required
Monthly, Bi-Annual, and Annual plans starting at $10.83/mo
Sign up
Learn More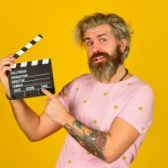 * We at the Up-To-Date Actor cannot guarantee 100% accuracy do to the fluid and secretive nature of the industry. We continuously update our database to the best of our abilities using phone calls, emails, and information made public online.
Create an account to unlock thousands of contacts & casting projects, define specific goals, organize your career, take control of your finances, & revolutionize the way you interact with the industry!